Branding:

Strategy, Naming, Verbal Universe, Visual Identity, Graphic Design, Packing

.
Porto Alegre, Brasil, 2022.
​​​​​​Uma nova cervejaria com origem em Campinas (SP), mas com a alma nas ruas! Livre, leve e solta. Ruera representa a paixão pela inquietude, pela experimentação e por estar lá fora – de bar em bar, de rua em rua, com bons goles e bons causos para contar. É uma cerveja de vivências com sede por novas histórias. O projeto foi desenvolvido a partir desta sólida estratégia que se desdobrou de forma evidente nas demais fases de criação verbal e visual. A concepção gráfica da marca representa a essência RuErA, em que através de uma analogia simples, o logotipo (baseado na colagem de diversos desenhos de letras) representa diferentes pessoas, cada qual com suas experiências pessoais, misturadas pelas ruas.
A new brewery from Campinas (SP), but with its soul in the streets! Free, light and loose. Ruera represents the passion for restlessness, for experimentation and for being outside – from bar to bar, from street to street, with good sips and good stories to tell. It is a beer of experiences with a thirst for new stories. The project was developed based on this solid strategy that clearly unfolded in the other phases of verbal and visual creation. The graphic design of the brand represents the essence of RuErA, in which, through a simple analogy, the logo (based on the collage of different letter designs) represents different people, each with their personal experiences, mixed in the streets.
Trazendo a alma RUerA à embalagem, os rótulos demonstram a forma como as ruas se comunicam com quem caminha por elas: através de cartazes espalhados pelos muros. Neles, ilustrações se sobrepõem e interagem com os conteúdos, representando um diálogo entre pessoas e cervejas. Assim, quem vivencia os rótulos, metaforicamente se transporta para um passeio pelas ruas.
Bringing the RuerA's soul to the packaging, the labels show the way streets communicate with anyone who walks through them: by posters on the walls. In them, the illustrations overlap and interact with the content, representing a dialogue between people and beer. In this way, whoever experiences the labels, is metaphorically transported to a walk through the streets.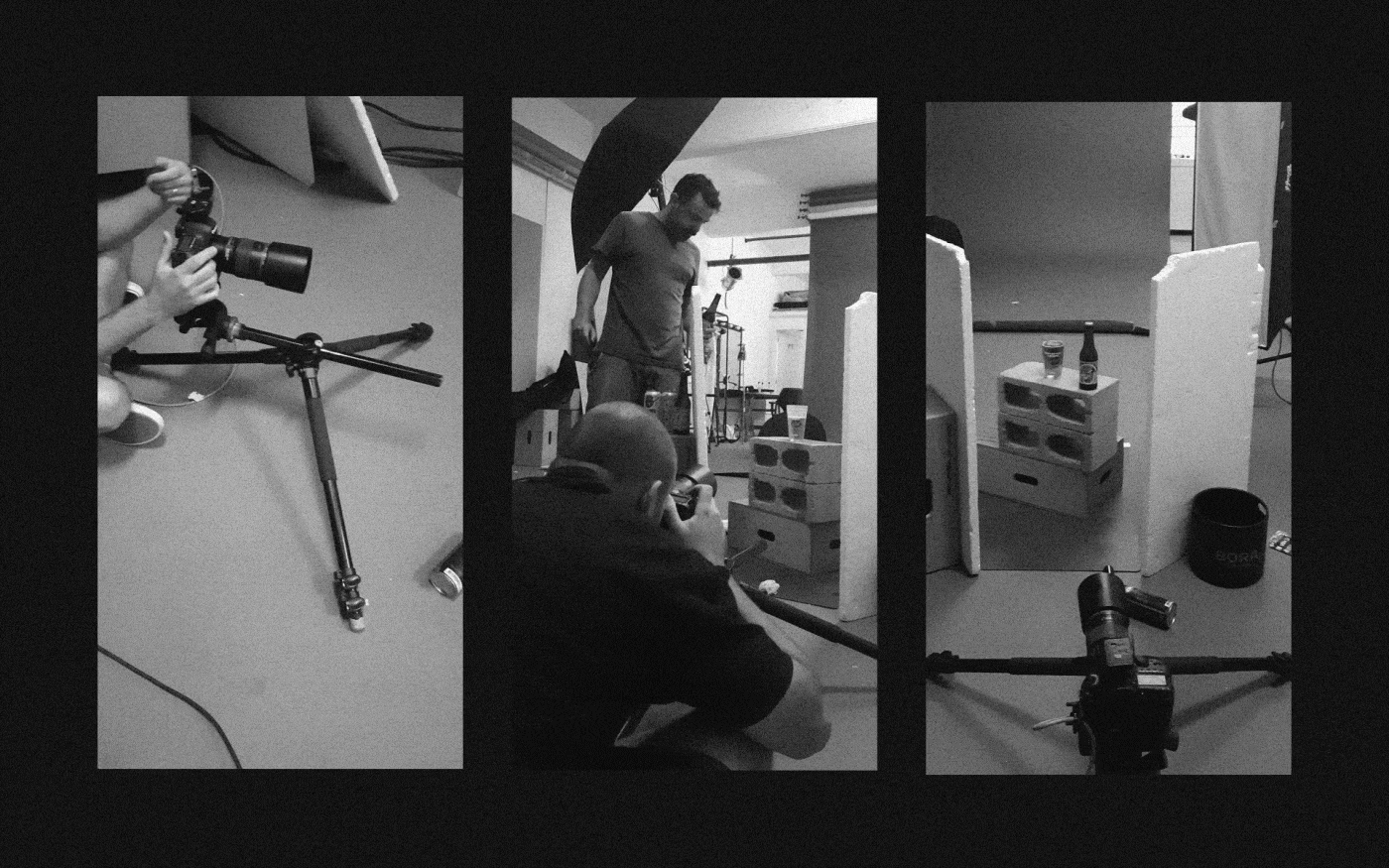 Creative Director: 

Felipe B. Amaral
Strategy Director: 

Natália Athayde Porto
Strategy Team:

 Natália Athayde Porto, Ana Beatriz Nunes
Naming & Verbal Universe:

Natália Athayde Porto, Isadora Aquini, Maria Eduarda Gandara, Pedro Mostardeiro
Design Team: 

Ana Beatriz Nunes, Ricardo Franco
Ilustration: 

Laura Salvaterra
Logotype Refinement:

Sauê Ferlauto
Photography:

Duda Bussolin (Moropolo Studio)
Videomakers:

Lukas Barreto, Daniel Massa